Power to the People.
Power to the People (P2P) is a transformational leadership program, delivered in teams to inspire and support sustainability in the Bendigo Region. The program will support ten teams of three, over 14 months to explore leadership skills and behaviors, work with established community leaders and learn from people influencing shifts towards sustainable living at a global level.
What makes Power to the People different from other leadership programs?
P2P is about leadership for sustainability. It is delivered through a team based model to strengthen skills in collaboration, teaming and building coalitions.
Each team has a year to research one complex, pervasive issue related to sustainability and present their findings on the relative risk and impact of that issue for the Bendigo Region together with ideas about what needs to be done to leverage opportunity and mitigate risks. The action research focus makes the program different from an academic endeavor or behavior based leadership program.
P2P is delivered within an ecosystem for action on sustainability. The ten partner organisations involved in developing the program will share their experience, knowledge and networks to inform teams research and will scaffold their learning by allocating one senior mentor to each team.
P2P places a strong emphasis on developing leaders who are effective across organisational boundaries and can build action for change through coalition models. The program design presents outstanding value for participants who wish to be more effective leaders within and outside their existing organisation.  Participants will have an opportunity to work up a community project or commercial product which contributes to the one planet principles for sustainable living.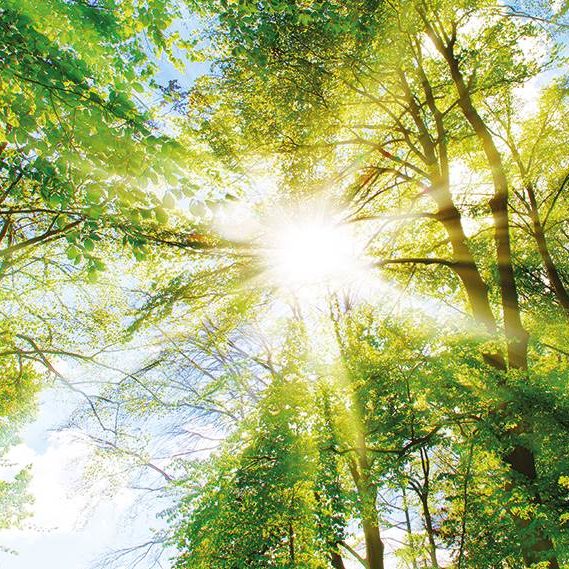 How we define leadership in the context of sustainability
P2P has been designed within a community of like minded partner organisations working to deliver impact and change toward a more sustainable Bendigo Region. We recognise the extraordinary achievements of groups including the Bendigo Sustainability Group, Beehive, neighborhood action groups and others leading important community education and action for sustainability. This program focuses on enhancing that work by developing leaders with the skills, behaviours, knowledge and networks to lead change across business, government and community sectors, developing and implementing projects and products across organisational boundaries.
In Power to the People, we define leadership as a process, integrating the head (knowledge and theory), hands (projects, products) and heart, (transformational leadership, ability to inspire, motivate and influence change). In the context of leading for sustainability, that translates to deeply understanding complex issues and the interdependences of systems. Leaders need to cultivate ethical thinking, the ability to synthesise large amounts of information and translate its meaning in community using stories, symbols and examples.
Leading for sustainability involves consultation and collaboration. Leaders need to build relationships with trusted partners and agree on structures and systems to make the most of their combined effort. They need the courage to explore new business models and the acumen to investigate and test the viability of new approaches quickly and when not successful, quickly move on.
Leaders for sustainability need to be purveyors of hope, inspiring and motivating others to change. They are story tellers, painting a picture of increased wellbeing, better economic conditions, benefits and improved relationships by adopting new practices.
How we define sustainability
The City of Greater Bendigo has formally adopted the One Planet Framework for Sustainable Living. The ten partner organisations involved in P2P agree the one planet principles for sustainable living provide helpful parameters for what we mean by sustainability for the purpose of the program. The definition is broad and encompasses major systemic and cultural change.
You can read the One Planet Principles for Sustainable Living here.
Why a partnership approach?
Power to the People is delivered by LEAD Loddon Murray with support from nine program partners. Our principle partner The City of Greater Bendigo identified Power to the People as the flagship action in its Environment Strategy (2018). The City's goal in supporting Power to the People is to nurture a group of emerging leaders to drive positive change and advance outcomes under the One Planet Principles for Sustainable Living. Click here to read the City-of-Greater-Bendigo-Environment-Strategy-2016-2021
Our eight other Program Partners share a responsibility for increasing sustainability in the Bendigo Region. Each has significant experience, knowledge and networks to contribute to participants in the program. Partners will share their capability through the work of mentors in Power to the People. Each team will be partnered with one very senior leader, who has significant experience in the domains of teaming, collaboration, leadership and sustainability. They will coach their team through the process of defining the complex problem they will research and support the development of a project/product. The role of mentor/coaches in P2P is to challenge teams to get up the curve of maturity in their thinking about the problem statement and to be bold and strategic with the development of their product/project.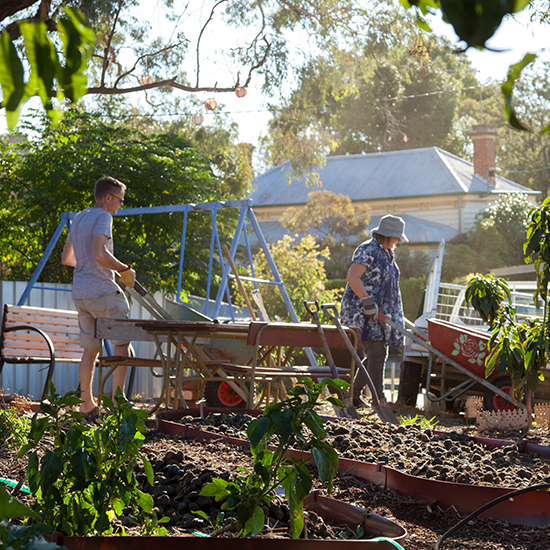 What are the benefits for participants?
Join an energetic, capable community motivated to achieve change.
Learn alongside peers with established knowledge, experience and networks.
Be mentored and coached by local senior leaders.
Refine your leadership skills in influencing, motivating and collaborating.
Build your knowledge and experience in new models of teaming.
Make a real difference in the Bendigo Region by elevating others understanding of complex issues related to sustainability.
Practice working as a local thought leader in one or more domains of sustainability.
Develop an idea for a project or product and receive support to further refine and develop your concept.
Share your passion, skills and experience with other participants in the team.
Advance the adoption of practices that support sustainable living in the Bendigo Region.
Receive a certificate of completion at Graduation and the opportunity to make formal presentations to the partner network and the broader community.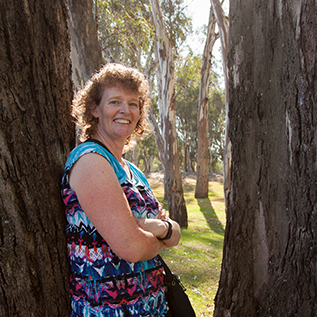 How much time is required of participants?
Power to the People has been designed for busy people juggling other commitments. It comprises of four intensive sessions of two days each, four 'fly home Fridays', a formal presentation day and graduation ceremony, this amounts to thirteen days and at least four evenings of programming.
In addition to the face to face delivery in Power to the People, teams of three must continue their action learning between each intensive, working to understand one complex, pervasive issue as a team. Teams will deliver a formal presentation to the partner network at the conclusion of the program. It is recommended that participants think about the commitment to action learning as at least 12 full days of effort.
Click here to view the P2P Program Key Dates
Participation Fee
Power to the People is almost completely subsidised by the partner network. We ask participants to make a contribution of $330 each including GST to ensure you have some skin in the game. Fully funded scholarship places are available for participants with special circumstances. To learn more about applying for a scholarship place please contact Leah Sertori [email protected]
Assessment
Participants must attend a minimum of 80% of program days, complete a presentation in their team at Graduation and complete a report on their project or product concept to compete the program and enjoy recognition as a Graduate.
What are the Benefits of being recognised as a Graduate?
Graduates join the LEAD Loddon Murray Alumni, the 530 Graduates of the Loddon Murray Community Leadership Program and Leading Excellence Maryborough. From 2020 the Alumni network will grow to include Graduates from LOUD Leadership and Power to the People. Membership of the Alumni Network is free and connects you with community leaders across 10 local government areas in the Loddon Murray, with a monthly newsletter and valuable networking events.
What's an example of a complex, pervasive problem?
Leaders for sustainability must be skilled at interpreting complex and pervasive problems. These are sometimes called 'wicked' problems. They are problems which do not have a technical solution and belong to a set of stakeholders, rather than one principle agency. If you are unfamiliar with the term a quick google search will produce lots of helpful starting points to better understand wicked problems.
An example of a problem we would like a team to explore in Power to the People is the demand and supply of water in the Bendigo Region and the responsibility of the community in preserving this precious resource.
Another might include waste. How much we generate, where it goes, how much it costs to process and the opportunities and risks of continuing the status quo for the treatment of our region's waste.
Energy and transport are domains rich with wicked problems. Really ambitious teams might like to explore new economic and business models, or new ways of building and sustaining capacity in community to support wellbeing. You have up to 500 words to describe the problem you wish to investigate in the application form.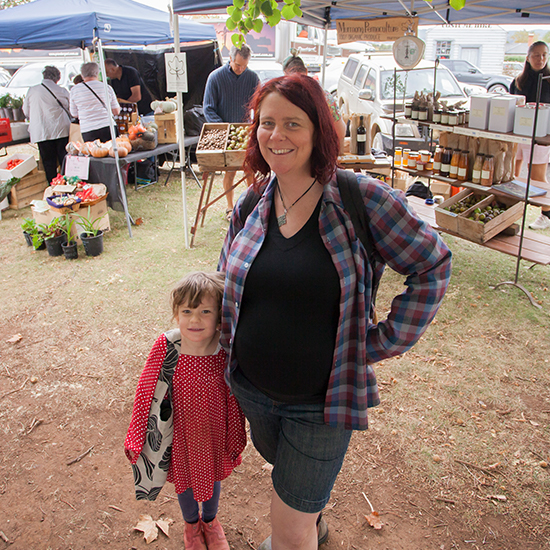 Other things to be aware of:
Employer support
The application form requires a statement of support from your employer if you work full time. You must include the name, email address and phone number of your supervisor at work, who can confirm your workplace will release you to attend program days and understands the value of the program in your development and potentially the value it presents to their organisation through your participation and sharing knowledge back within your workplace. LEAD Loddon Murray is happy to take calls from curious supervisors and apprise them of the benefits of your participation.
Awarding places in the program
The decision to award a place in the program to a team or individual is made by the Steering Committee for Power to the People and endorsed by the Board of Directors of LEAD Loddon Murray. The Committee will read applications and make a decision within a week of the closing date. Applicants will be notified via email.
What if I miss out?
Applicants who are not successful in securing a place in this round may elect to join the mailing list for Power to the People to receive invitations to events and Graduation and early notice of the opportunity to apply in subsequent years and or for other LEAD Loddon Murray Programs.
Withdrawal
Participants may withdraw from the program due to unforeseen extenuating circumstances, however LEAD Loddon Murray is committed to graduating 30 participants at the conclusion of the program and will take every opportunity to support participants to work through competing commitments to achieve success.