Programs
LEAD Loddon Murray programs aim to develop leaders for vibrant and sustainable communities. The main focus is the delivery of the annual Loddon Murray Community Leadership Program across our region. In past years LEAD has also run other programs such as, Leading Excellence Maryborough, LOUD Leadership Retreat and Power to the People, and we are actively working towards the reintroduction of other programs to meet contemporary community needs. Each program has an annual intake of participants and offers a range of scholarship places. Leadership is developed in three domains: effective and responsible leadership of self, leadership of others, and influencing change in communities.
Loddon Murray Community Leadership Program (LMCLP)
Are you an emerging leader in your local community? Are you passionate about developing opportunities to grow business and the regional economy, facilitate social cohesion and sustain the natural environmental assets of our region? The LMCLP is a year you will never forget. The LMCLP will accelerate your development as a leader and provide you with a network of supporters and friends.
Leading Excellence
The Leading Excellence leadership program was originally designed to build capacity in the Central Goldfields Shire. After three successful years from 2018 to 2020, its time to bring this program back and take it to other areas of our region.
Leading Excellence supports those who are passionate and active in their community, industry or sector, by building leadership skills and confidence, understanding regional issues and developing innovative ideas for action. Inclusivity of leaders from all walks of life expands our participants networks and impact.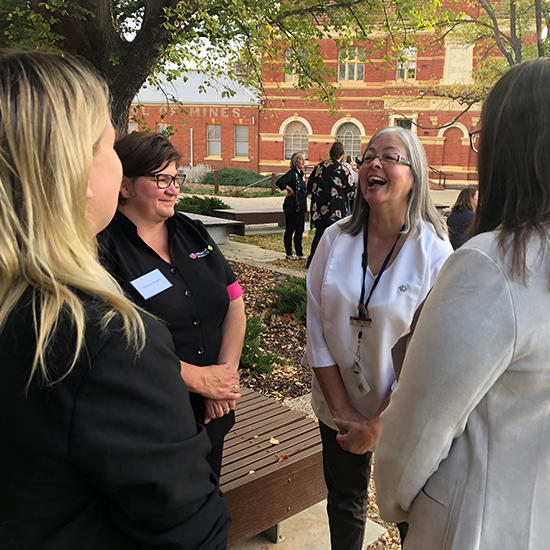 Power to the People
Power to the People (P2P) is a transformational leadership program designed to support sustainability and those seeking to influence positive, sustainable change. The program was designed to support teams of participants explore leadership skills and behaviors, work with established community leaders, learn from success stories, and influence change towards sustainable living at a global level.