Programs
LEAD Loddon Murray programs to develop leaders for vibrant and sustainable communities: their major focus is the core annual program, the Loddon Murray Community Leadership Program, and in recent years has also run other programs such as, Leading Excellence Maryborough, LOUD Leadership Retreat and Power to the People. Each program has an annual intake of participants and each offers a range of scholarship places. Each program develops leadership in three domains: effective and responsible leadership of self, teams and communities.
Loddon Murray Community Leadership Program (LMCLP)
Are you an emerging leader in your local community? Are you passionate about developing opportunities to grow business and the regional economy, facilitate social cohesion and sustain the natural environmental assets of our region? The LMCLP is a year you will never forget. The LMCLP will accelerate your development as a leader and provide you with a network of supporters and friends.
Leading Excellence Maryborough
This community leadership program, now in its third year, was designed specifically to build capacity in the Central Goldfields Shire. It aims to support those who are passionate about and proactive in their community, industry or sector by building their skills and confidence, introducing them to regional issues and innovative ideas for action, leaders from all walks of life, and expanding their current networks and impact.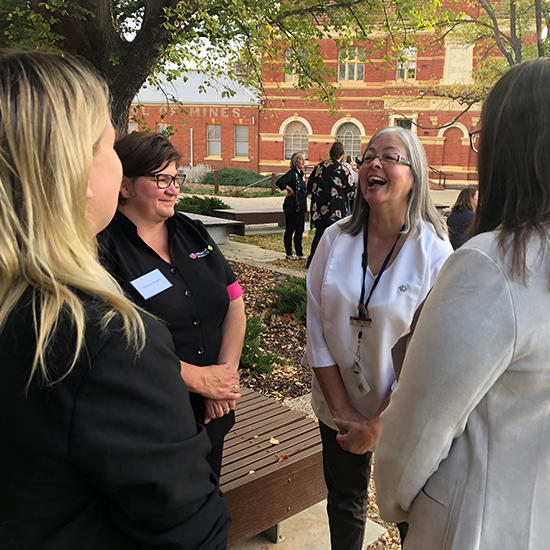 Power to the People
Power to the People (P2P) is a transformational leadership program, delivered in teams to inspire and support sustainability in the Bendigo region. The program will support ten teams of three, over 14 months to explore leadership skills and behaviors, work with established community leaders and learn from people influencing shifts towards sustainable living at a global level.